[Freebie] 'Circles' Habit Tracker
Track multiple habits all on one page. The possibilities are endless!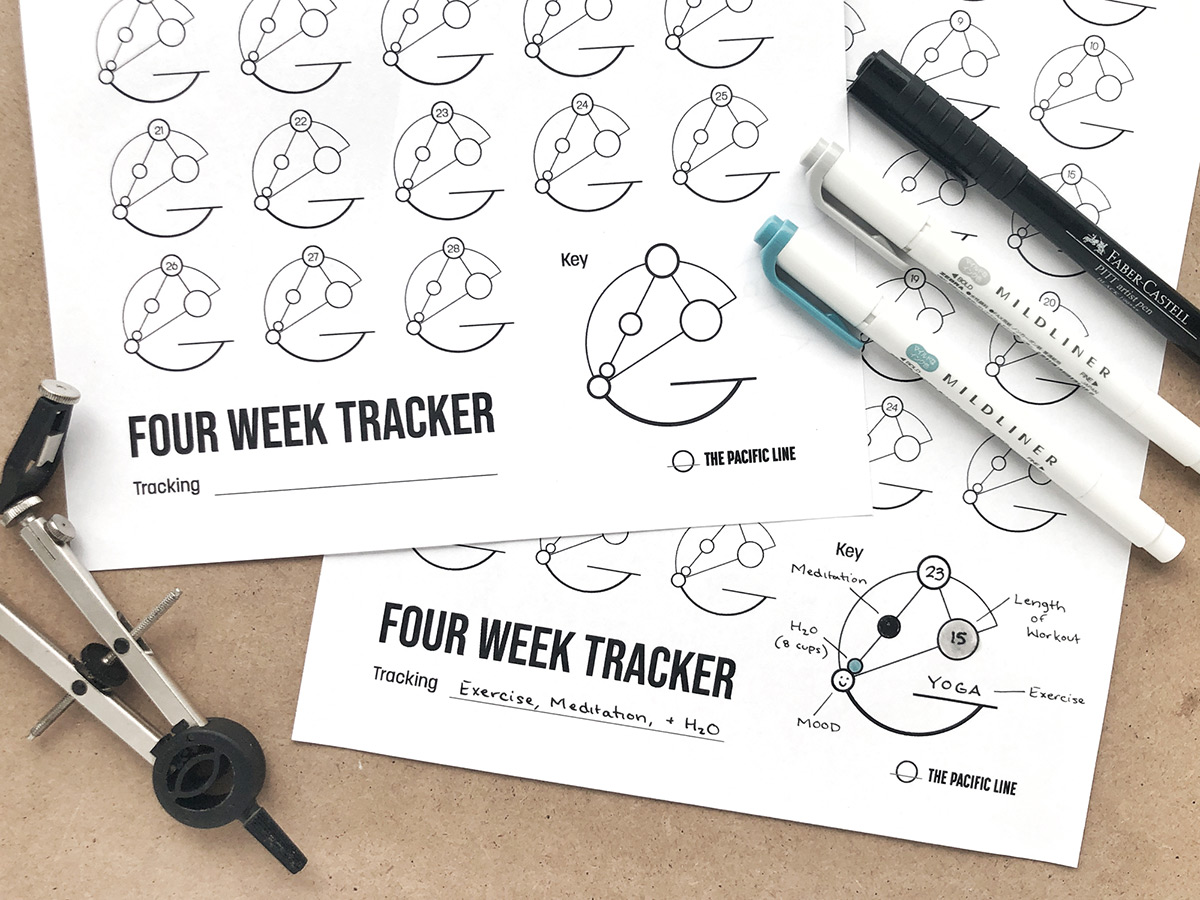 Inspired by my February 2021 bullet journal exercise tracker, this four week habit tracker has endless possibilities. Choose what you want to track and make the tracker work for you!
Track up to 6 different things with 5 circles and one main line for each day. This tracker also works great along side my exercise tracking method.
Have fun!
Printable PDFs
© The Pacific Line
* For personal use only. Absolutely no redistribution, commercial use, or resale of these designs and PDFs is allowed.
---