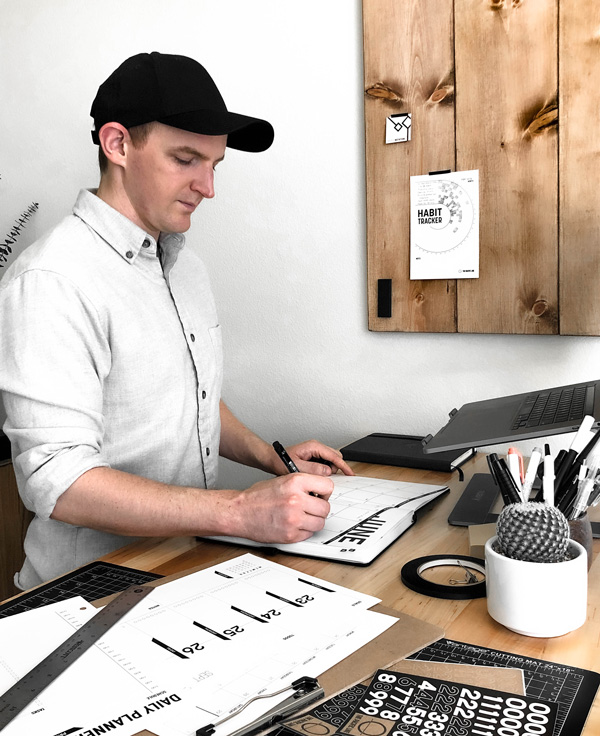 Minimalist Stationery, Printables, and Strategies for a Productive Life
Whether you are planning the week ahead or reimagining your life, you can find stationery and resources at The Pacific Line to help.
Productivity is not achieved with a "one size fits all" solution. My goal is to help you find what strategies and tools work best for you so that you can develop your own system of productivity.
Build a system of productivity that works for you.
In the summer of 2017, I was going through a period in my life when I felt completely unmotivated and uninspired. At the end of each week I would look back and wonder, "Yikes, what did I actually do this week?" As weeks turned into months, I began to realize that I was struggling because I didn't have a concrete system in place to fall back on when my motivation gave out.
Around this time, I stumbled across bullet journaling and decided to give it a try. I was drawn to the flexibility of designing planner layouts tailored to my specific needs. A few months in, my mindset began to change. I went from using my planner passively to actively looking for new productivity techniques and layouts to incorporate into it. My own personal productivity system emerged.
Throughout The Pacific Line blog and shop, I share the strategies and tools that I have found useful in my productivity journey. I hope that with these resources, you too can develop a productivity system of your own.
---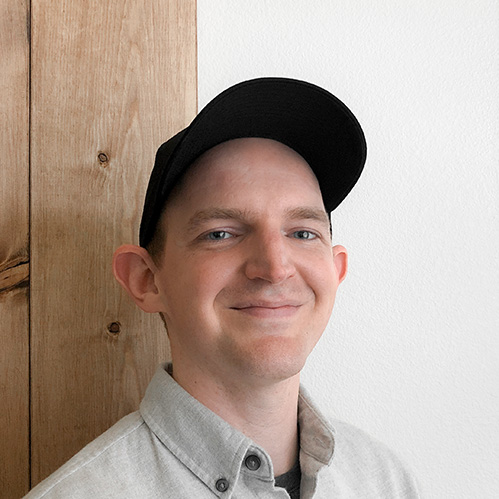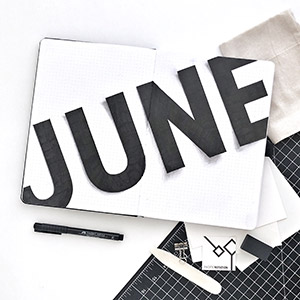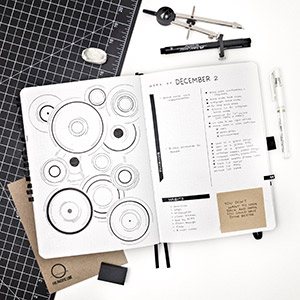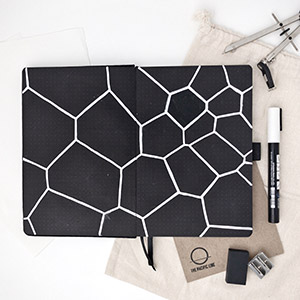 Hi, I'm Dan.
I'm the designer and journaler behind The Pacific Line. I started bullet journaling and designing planners in the summer of 2017, and it has become a huge part of my life. I am best known for my minimal and bold aesthetic which I experiment with extensively on Instagram as @pacificnotation.
After graduating college with degrees in Computer Science and Digital Media, I started working as a software engineer in the visual effects industry. I love the intersection of art and technology, and this background has had a tremendous impact on my visual style.
I currently live in Irvine, California with my wife, Jess.
---
Support Dan & The Pacific Line
Thank you for visiting The Pacific Line and exploring the shop, blog, and content! I hope it was able to inspire your productivity and provide you with new tools and strategies to organize your life.
My goal is to grow The Pacific Line from a side hustle to a full-time gig and your support means everything to me. If you found the site helpful, please consider supporting me:
Make a purchase from my shop

The most direct way to support The Pacific Line with access to my collection of minimalist stationery and printables.

Buy through my affiliate links

I HATE ads, so you will never see them on my site. Instead, I rely on commissions from affiliate links in my blog posts and material lists. If you buy something after clicking on these links, I receive a small commission at no added cost to you. This allows me to share products that I love (and actually use!) without the disruption of ads.

Follow, share, and comment on my social posts

This one might be the simplest, but also perhaps the most important. I get so much energy from seeing people inspired by my work on Instagram and the blog. At the end of the day this is what makes it all worth it.

If you recreate one of my spreads or use a technique from the blog, I'd love to see it. Be sure to tag me in the photo @pacificnotation and @thepacificline so I can find your post!
Thank you for your continued support!